From the southern reaches of Colorado through the enchanted lands of New Mexico lie miles and miles of sun-baked, windswept, natural beauty. This is also where the ideal material for Desert Magic was found. The perfect combination of clays and microabrasives in one. Taken from beneath the organic soil layer, hidden from atmospheric pollution. These clays are triple-filtered for the highest quality. A secret filtration process removes large particles that can scratch, and small particles that might clog pores.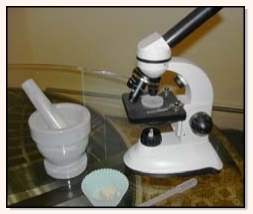 The result? An incredibly smooth firming cream with just the right amount of microabrasives. 100% natural. No perfumes or dyes - just a natural earthy scent. Microscopically checked for quality. Sterilized for safety.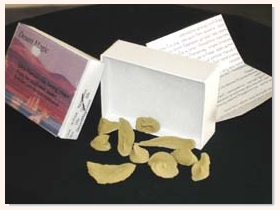 Formed into nuggets or "leaves", Desert Magic is readily converted to a cream. Once hydrated and applied, it will firm the skin and polish away small imperfections, lines, wrinkles and spots.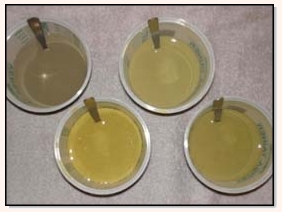 Desert Magic has been found in four colors - Sienna, Olive, Gold and Black - each with its own unique characteristics. There are three groups of abrasives - Fine, Extra-Fine, and Non-Abrasive. The non-abrasive group is used as a firming cream only.
Why use a lesser product
when your skin is at stake?